"Amazing trainers! Caring and compassionate! Michele, Nicole and Robert treat you like family. I would not recommend anyone else."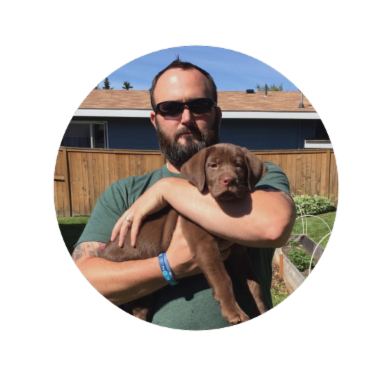 Michelle and her team have been instrumental is allowing us to have a well behaved Karelian Bear Dog. We did the Peak Performance Camp and also attended the group lessons in the summer. Whenever we had a training question, Michelle was quick to respond via Zoom to talk us through different strategies. We also have done additional lessons with bikejorring. Thanks Alaska Dog Works!
Alaska Dog Works not only has a fantastic training program that helped develop our 10 month old viszla into a well behaved companion for my wife and I but there's no other boarding service I trust more than Michelle and her Family. Our pup is treated like a member of their family and gets the same care and affection. He also the same expectations set of him, which means that unlike some other boarding locations he comes back even better behaved and socialized with other dogs in healthy and productive ways. Overall they are flexible, extremely competent, and there's no one else I trust with my dog more than Alaska Dog Works.